What's the sweetest, most thoughtful way to say "Be Mine" this Valentine's Day? A gift in honor of your loved one along with an e-card delivered on 2/14! Now that's a gift that goes the extra mile!
Your donations go to help homeless dogs and cats heal, thrive, and know love!
Fill out the form below and indicate which card you'd like to send then make a donation and we'll send off your greetings! Thank You!
Deadline for Valentine Card Orders: 2/12/23, 5pm for delivery on 2/14/23.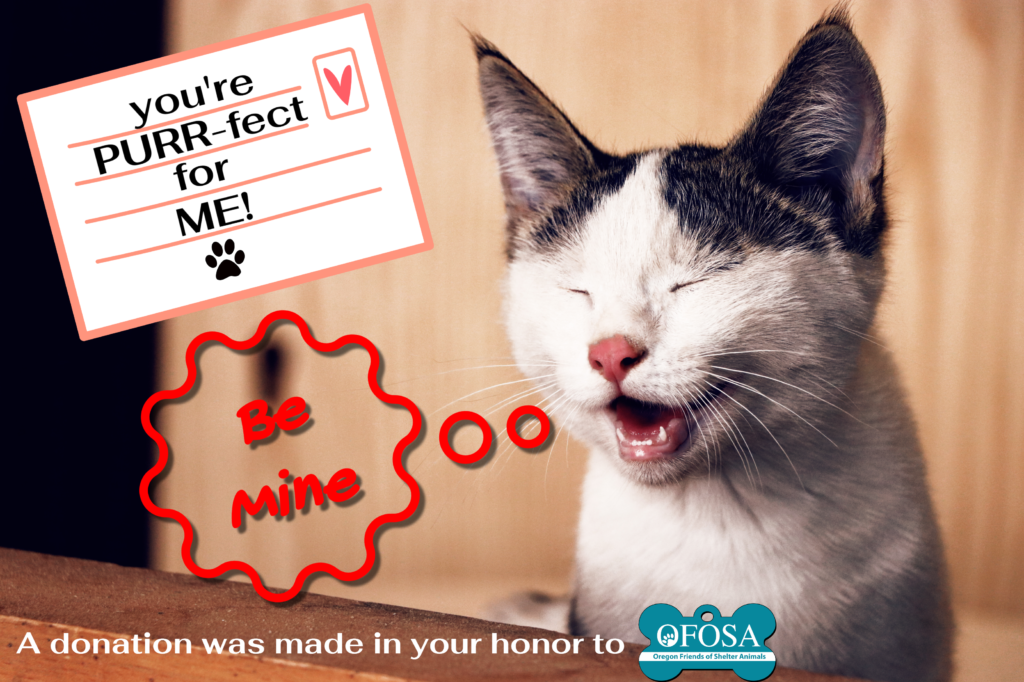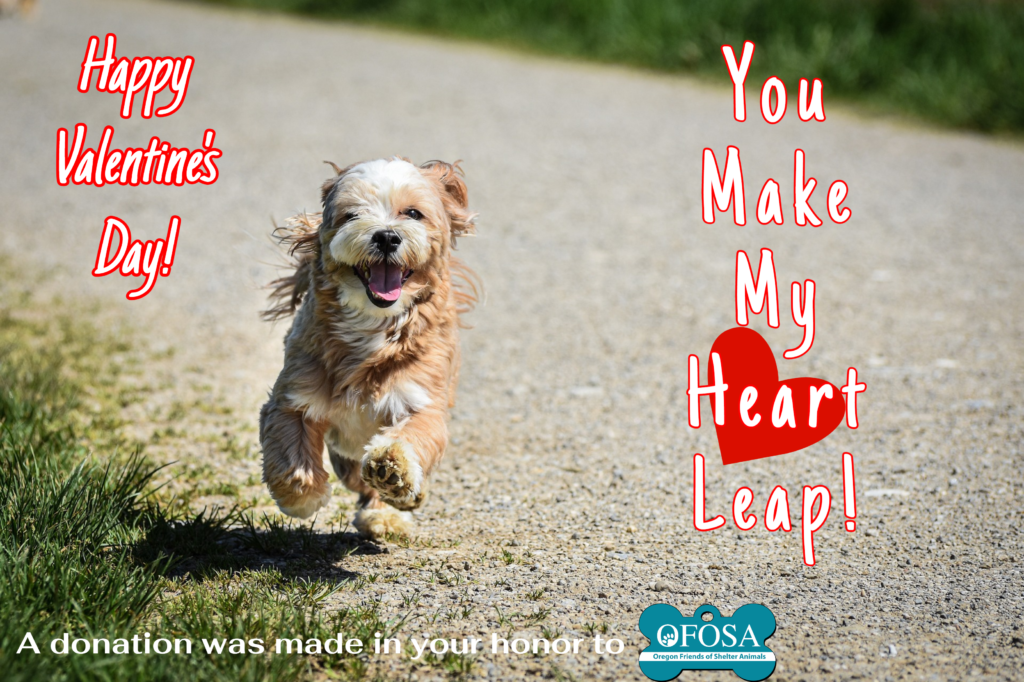 Please email anne@ofosa.org with questions or more information.