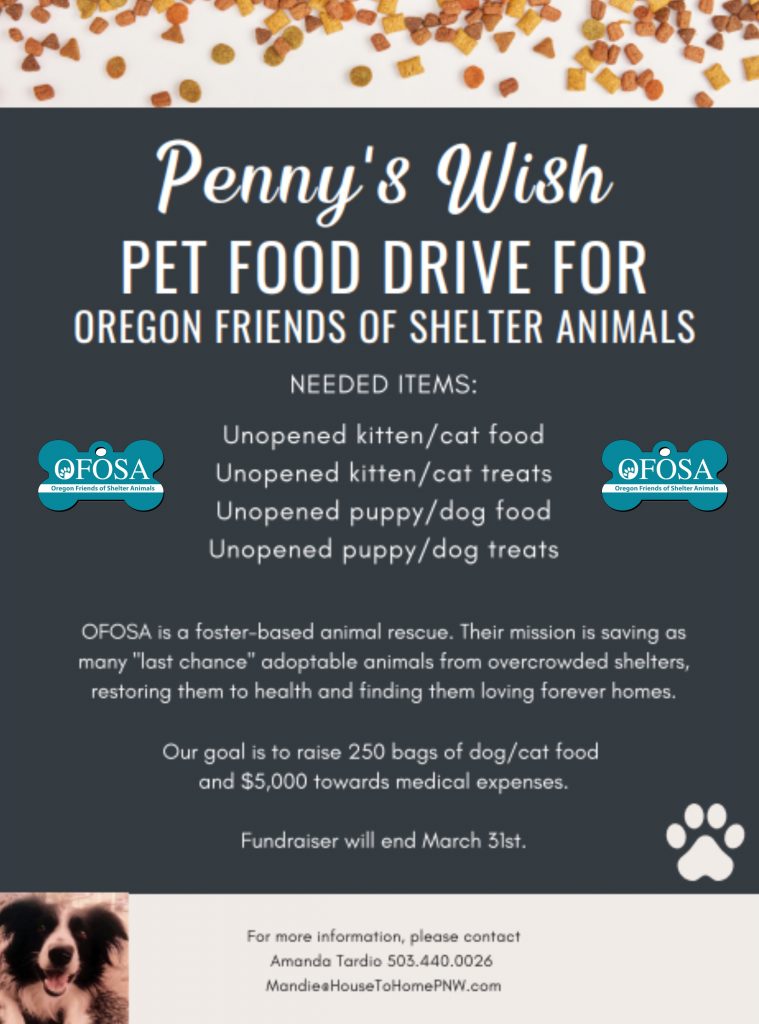 Drop off locations:
Transaction Transmission – 42186 NW Sunset Ave, Banks, OR
John L. Scott Market Center – 1936 Pacific Ave, Forest Grove, OR
Pacific Pets – 528 SE Baseline, Hillsboro, OR
Elks Lodge Drop Off Events – 7553 NE Quatama St, Hillsboro, OR
2/27/21 and 3/13/21 – 10am – 2pm
If you'd like to donate food but cannot make it to a drop off location, please contact Amanda at 503-440-0026 and arrange a COVID safe porch pickup.
If you'd prefer to make a financial donation, please fill out the form below.
Thank you for your support!