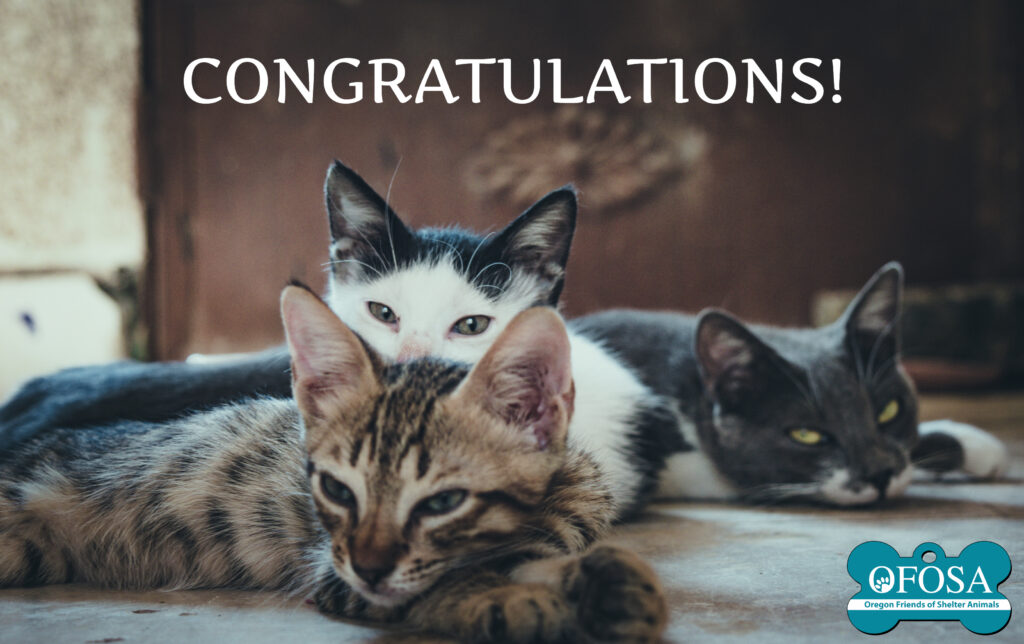 Congratulations on your new furry family member and thank you for adopting!
Below are documents and links that you might find helpful on your new journey as a Rescue Cat Owner! Just click on the title you'd like to check out!
Introducing a New Cat to Your Home
Join OFOSA's Hero Club and help save more animals!
If a medical issue comes up in the first fourteen days after adoption, PLEASE CALL before you take your cat to a veterinarian.
Emergency & After Hours: 503-502-0031 or 503-747-7818
We have a NO REFUND policy. You may surrender your pet for a $50 surrender fee. We can also give you a donation letter for the adoption fee amount or we may consider exchanging for another pet. This is determined on a case-by-case basis.