by Jenn Coffman / Published April 24, 2019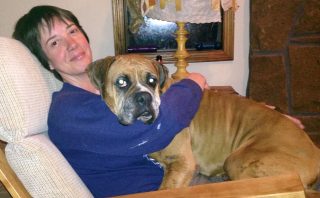 My name is Jenn Coffman, and my family has been fostering mamas and their puppies for 4 1/2 years.  In that time our home has hosted very nearly 300 dogs.  Fostering has become part of our daily lives. I hear the above statement every time someone finds out what I do. I understand. I do get attached, but here is the thing: I am an integral part of this dog's journey to find their forever home. That's it. Without me, they would either live in kennels or be put down in high kill shelters. I can't have that. This keeps me from being too attached as there is always another dog in need. I'm like Mary Poppins, in a way, in that I am there for dogs in need.
How I got started
I live with depression and anxiety. I became interested in fostering because I wanted to volunteer in some capacity but did not want to leave my home. It was quite selfish, actually, but I believe that "volunteering is the ultimate exercise in democracy.  You vote in elections once a year, but when you volunteer, you vote every day about the kind of community you want to live in" (Author Unknown).
It positively transforms our local communities and I wanted to live by my example, not simply my beliefs. Fostering did just that—it allowed me to contribute from my own comfortable spot.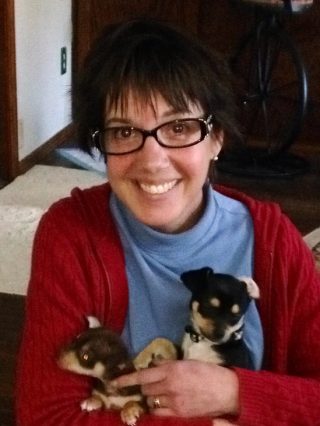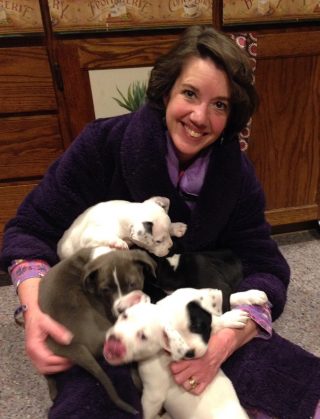 As most shelters need good, reliable fosters, my inquiry into fostering was met with welcome and gratitude, and I was trained and given all the materials I would need to do the job, such as an x-pen, blankets, food, vaccines, medications when needed, toys, and potty pads. All I provide is a place in my home, a sturdy tarp, and lots of love.
How fostering makes a difference
Our family includes 3 other dogs, a cat, and sometimes a toddler. Each of them help us to socialize the dogs and determine how they behave with others.  Being in a home rather than a shelter gives us a better idea of a dog's temperament. After spending time with a dog, I can confidently provide information about their personality and have a sense of who may or may not be a good potential adopter. This all by itself makes a dog more adoptable and ensures they go to appropriate homes.
What it does for my soul
Fostering mamas and puppies has been excellent for my mental health. First, it gives structure to my days. Feeding, cleaning up after, and checking in on them regularly provides me with motivation to get things done, even unrelated things. It also gives me a sense of purpose and belonging. Lastly, there are always adorable, warm, cuddly puppies to play with when I feel down. Nothing cheers a human up more than a wiggly puppy.
In closing, choosing to foster has been one of the greatest joys we could have asked for. And even better, it saves precious animal lives. Along the way it saved mine, too. So, really, who rescued whom?
Fostering:  Em'bark' on your journey!
Jenn Coffman
If you're interested in saving lives like Jenn & her family, please consider fostering!  Go to:  https://ofosa.org/become-an-ofosa-foster/ for more information and an online application!