by Tracy Van Raden / Published April 8, 2019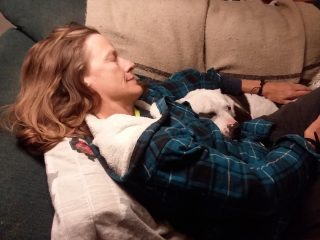 My husband and I started volunteering for OFOSA eight years ago.  The first two years we committed to being kennel helpers and dog walkers.
During those two years, we learned a lot about OFOSA'S mission and dedication to saving as many animals as they could from being euthanized just because shelters were overcrowded.
We decided to become fosters essentially to provide one more home for one more animal.
I knew it wouldn't be easy as I too, feared I would become too attached to the animal.  Our first foster was a 3 mo old Pit Bull mix named Blanca.  We had her for only 24 hours before she was adopted and I was heartbroken.  I told my husband there was no way I could do this.
But here we are, 108 foster animals later!!
I must admit that 4 months ago, we had our first "foster failure"…a kitten that I bottle fed from the age of 3 weeks.  We joke that it wasn't really our choice though; the decision was made by a stray cat that we had taken into our home two months prior and they had totally bonded!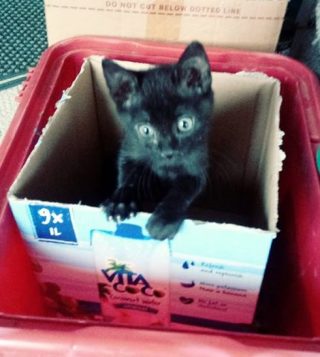 Fostering has been so rewarding for us.  We've had sick animals, dirty animals, and scared animals.  To nurse them, socialize them, and get them ready for their forever home, is why we foster.
We've had both dogs and cats, puppies and kittens, and even pregnant cats that we have seen through pregnancies, the birthing of their kittens, and raising them until they are ready for adoption.
I read somewhere once that "I don't foster because it is easy; I foster because it is easier than seeing them die."  So, so true and since OFOSA has become a foster based rescue, it is even more imperative that we get the word out and invite families to experience this wonderful thing called fostering!
Roy and Tracy Van Raden
If you're interested in saving lives like Roy and Tracy, please consider fostering!  Go to:  https://ofosa.org/become-an-ofosa-foster/ for more information and an online application!