Oregon Friends of Shelter Animals' (OFOSA) mission is to rescue as many 'last chance' animals from overcrowded shelters, restore them to health, and through adoption, find them loving, forever homes. We believe this lifesaving mission is only possible with a deep respect for every single person involved: rescue partners, fosters, volunteers, donors, corporate sponsors, teammates, social media followers, vendors, adopters, and community members.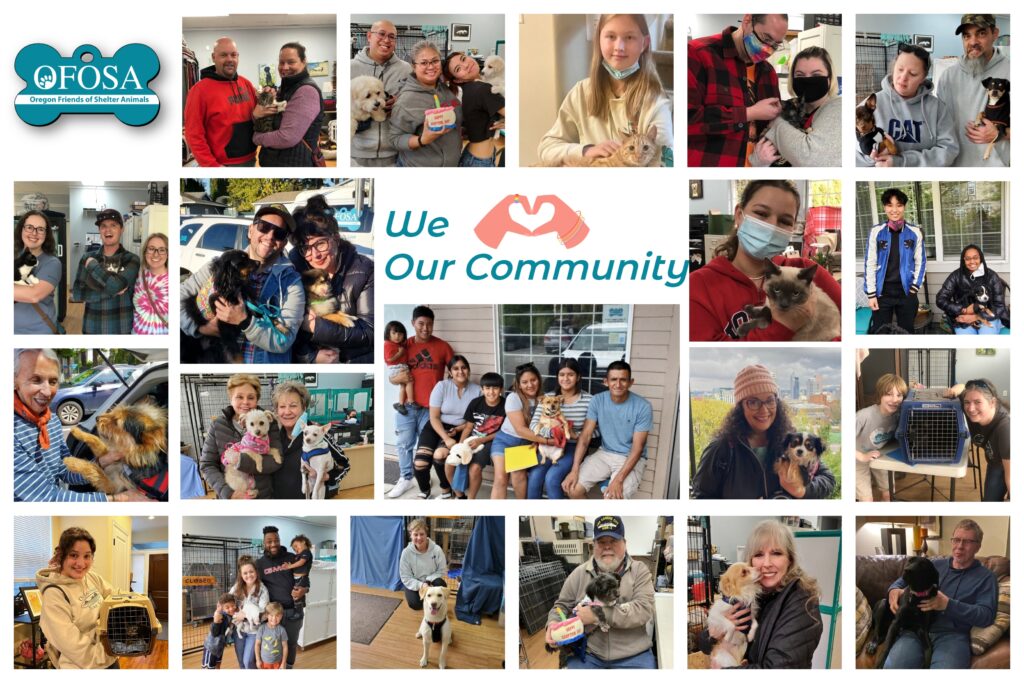 That's why we are committed to building more diversity, equity, and inclusion into our systems, programs, services, and organization culture.
We want to make sure that every member of our community feels wanted, welcomed, and needed as they interact with our organization. This is the key to being able to help as many animals as possible.
Here are a few things we have completed towards our goal:
Identified and addressed accessibility issues on our website and social media.
Members of the team attended Animal Welfare Advancement's Recognizing & Navigating Bias Training.
Identified and addressed accessibility issues of our adoption process.
Diversity, Equity & Inclusion Statement of Principle
At OFOSA, we believe that all people deserve to enjoy the love, companionship, and health benefits that adopting an animal can bring. We are committed to continuing our growth as it relates to being more inclusive so we can fully embrace and serve our community. We know this is an ongoing process and we are dedicated to this work.
Questions, comments, ideas, or concerns? Contact our Director.