By the Collier Family
After the passing of our family pet, we knew we wanted to care for a pet in some capacity. However, emotionally we were not ready for a forever pet.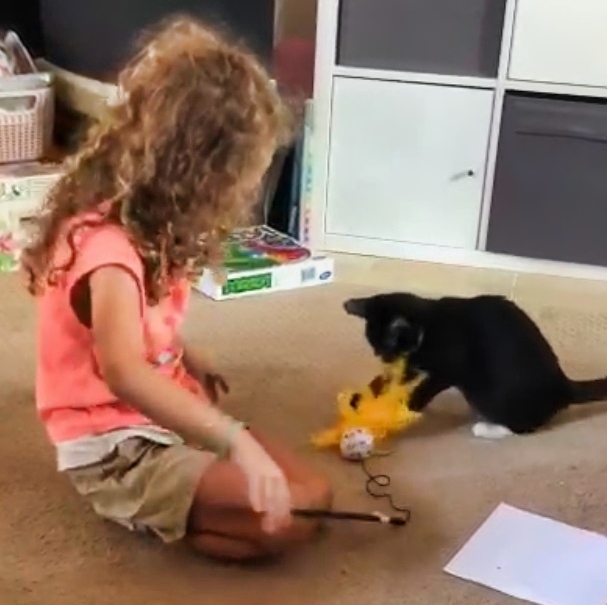 We thought about fostering, but we were not sure how our 5 year old would do. We explained to her the fostering process in which we would love and care for a pet, to help them get ready for their forever home.

We have since fostered 6 amazing cats who have found loving families and homes. We are grateful to OFOSA for the wonderful work they do and for allowing us to be part of the process. These cats have forever touched our lives and will always have a special place in our hearts .
If you're interested in saving lives and having fun like the Colliers, please consider fostering! 
Go to: https://ofosa.org/become-an-ofosa-foster/ for more information and an online application!