When you are blessed in life and an animal lover, it somehow seems fitting, when you have the time and patience, to become a foster.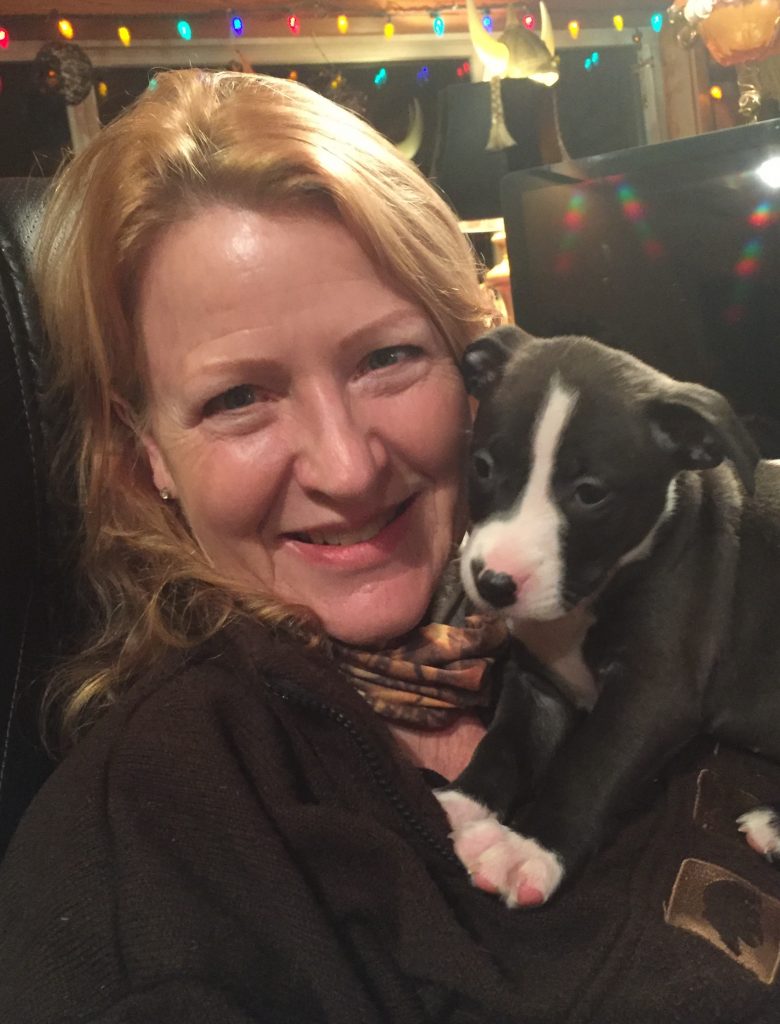 So I went to a couple of websites of shelters to see if there was a need. The reason I decided to get involved with OFOSA was that they seemed professional, caring, and helpful. This turned out to be true.
Also, somewhere I read that when you adopt a pet, you save a life, when you foster you save many lives. I loved that and decided I wanted to save many lives!
For some strange reason, I decided puppies would be the easiest way to bring foster dogs into my own life with my two dogs, one old 15-pound Papillon and one very young 90 pound German Shepard. Puppies? What was I thinking?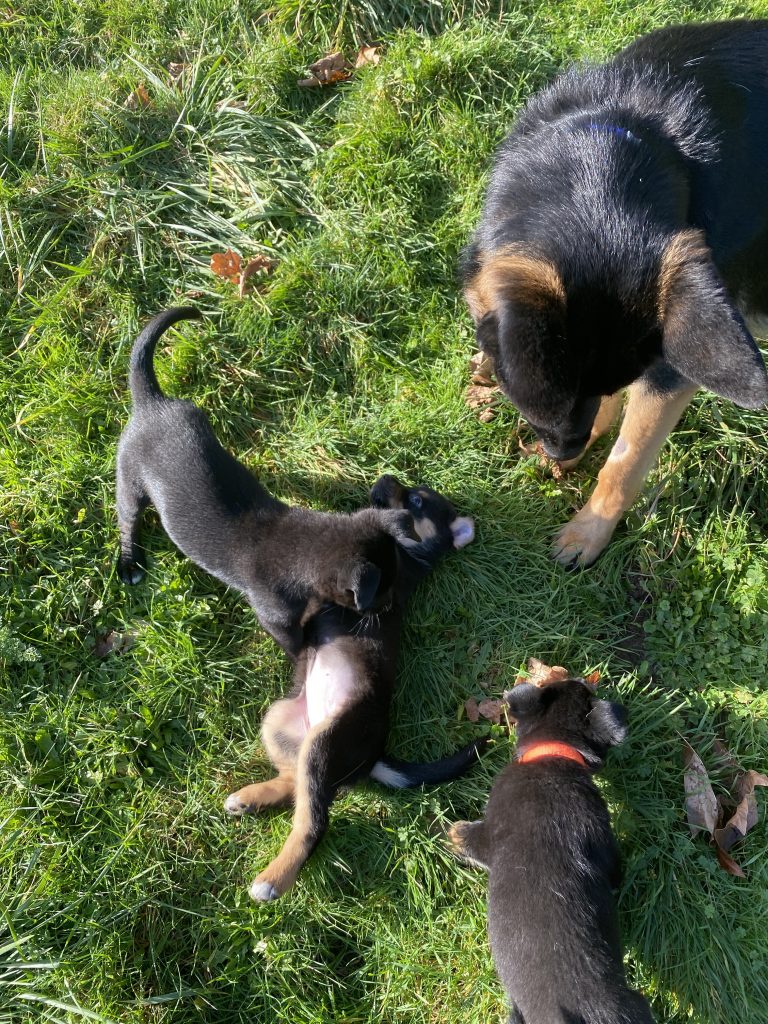 Actually, I was thinking that there is nothing more wonderful than puppies and as I pushed out information about the puppies under my care, interested families could come out and interact with them prior to deciding to adopt.
I also figured my big German Shepard would not be intimidated or try to intimidate puppies. This turned out to not only be true, but the Shepard is such a good puppy sitter that they learn good skills and get shepherded when they get too out of control!
Also, I own a horse boarding facility and thought having people at the barn interact with the puppies, the puppies I foster would be even easier to adopt.
What I didn't know is a LOT! With puppies come poop – a lot of poop and the more puppies the more poop and the more they step in, sit in and smear it everywhere. To foster puppies it's ideal to have zero carpets anywhere.
Would I recommend that someone should foster? Yes, if they understand that the gift is how much it stretches you to grow, forgive, love, and adapt to another species that has a different communication style.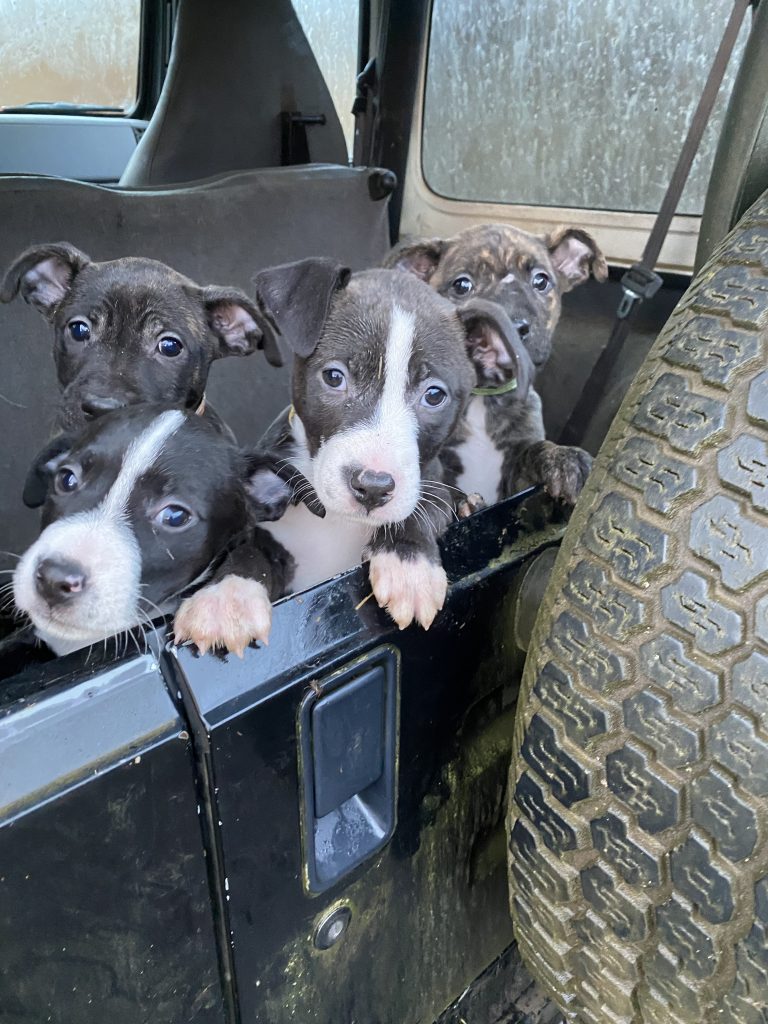 I have found that sitting in a pile of puppies is euphoric, though when you arise you will no doubt have wet spots from the piddle, poop smears from tiny paws, and little holes in your clothes and shoes from needle-sharp teeth. I found it worth it for puppy breath, break-your-heart cuteness, and the calm that comes from holding little bundles of breathing fur.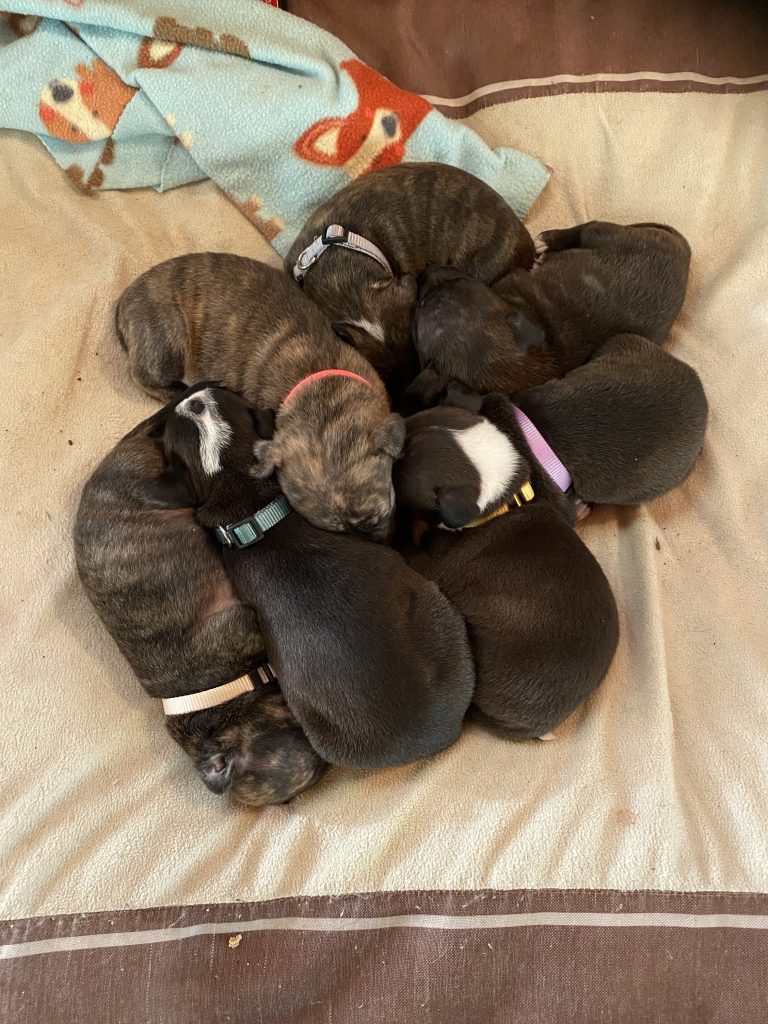 If you want to foster puppies my recommendation is to get rubber gloves, massive amounts of paper towels, and rags and be ready to run your washer and dryer ceaselessly. And also be ready to watch in wonder as people fall in love and adopt your little wards, gain a sense of pride in giving them a good start, and know a family is now better because there is one of your foster pups as a member.
If you're interested in saving lives and having fun like Shawna, please consider fostering!  Go to:  https://ofosa.org/become-an-ofosa-foster/ for more information and an online application!