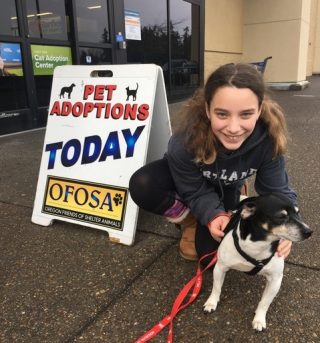 Hi. My name is Dassi. In September I will be an eighth grader at Portland Jewish Academy.
This is my tenth year there! My favorite subject in school are my electives, because they let me express myself how I want. I am also in the process of studying for my Bat Mitzvah at Shaarie Torah in downtown Portland. I am a competitive dancer on
the Performing Company at Lake Oswego Academy of Dance. This is my sixth year dancing and fifth year competing.
My Bat Mitzvah project is with OFOSA. They help shelter animals get adopted and
loved by amazing families. I picked OFOSA, because I love to hang out with animals, especially dogs.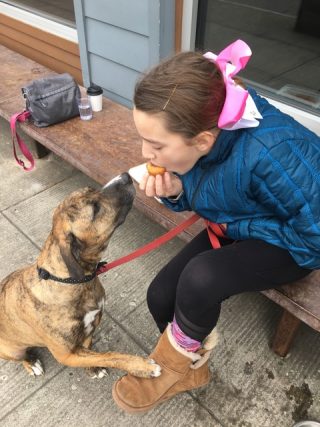 We rescued our dog, Tiger Lily, three years ago and I can't imagine our home without her. It makes me so happy when animals get adopted by caring families. They go and create special bonds between them and their owner that can never be broken.
My hope for the project is to raise money to support OFOSA and help make sure that what they're doing keeps going for a long time. Another hope for my project is to raise more awareness. Too many people are going to breeders, instead of saving an animals life!
Another reason why I like OFOSA is that they don't just take care of the animals, but they have them in foster homes so they can know what it might be like in a real home. My main goal for this project is to help OFOSA and make a difference in the world of shelter animals. Please help me save the animals. You won't just rescue them, but they will rescue you.

You can also help support homeless animals by joining me for a fundraiser for OFOSA at Fido's – World's First Dog Tap House in Tigard.  They are a corporate foster partner for OFOSA which means that they have a doggie room where some of the adoptable dogs live and meet prospective forever families!  We'll be there on Sunday, 8/4/19, 12:30-3:30 pm!  I'll be selling dog treats and taking up donations for OFOSA!